Family Of the Month
Council Family of the Month
December 2019: David & Dana Kerik Family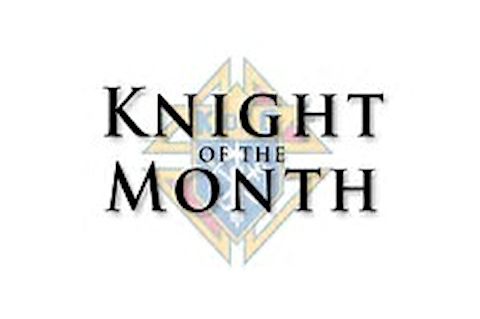 Knight Of the Month
Council Knight of the Month
December 2019 : Bill Schroeder


Bill has been a Knights Insurance member for 38 years. He transferred into SPX Council 11101 from Fr. William T Mc Shea Council 9579, in Morganton, NC.
Over the years he served as Grand Knight in two councils, at Father Columbian Council 7859 in London, Kentucky in 1981, and St Mary's Council 9030 in Laurinburg, NC.
He was one of the founding members of the London, Kentucky Council and was their first Grand Knight. He also served as Operation Lamb chairman in the past.
Bill and his wife, Jane, moved to Greensboro in June of 2018 and joined St. Pius X and quickly became involved in church and council activities.
Bill is an active SPX Council member. His favorite Knights'activities are: Meetings, Sunday Brunches, Donuts after Mass, and the Belk Charity Sale.
His SPX Senior Activities include Senior Luncheons, where he helps serve and do bus trips. He recently took training to become a Eucharistic Minister. Bill and Jane both went to the SPX Jubilee Weekend 2019.
Bill is a very involved Knight who provides Council leadership and service through his charity, unity and brotherhood. Bill is the December, Knights of Columbus, "Knight of the Month." Congratulations Bill !