Least Among My Brethern [L.A.M.B.]
LAMB 2022 Distribution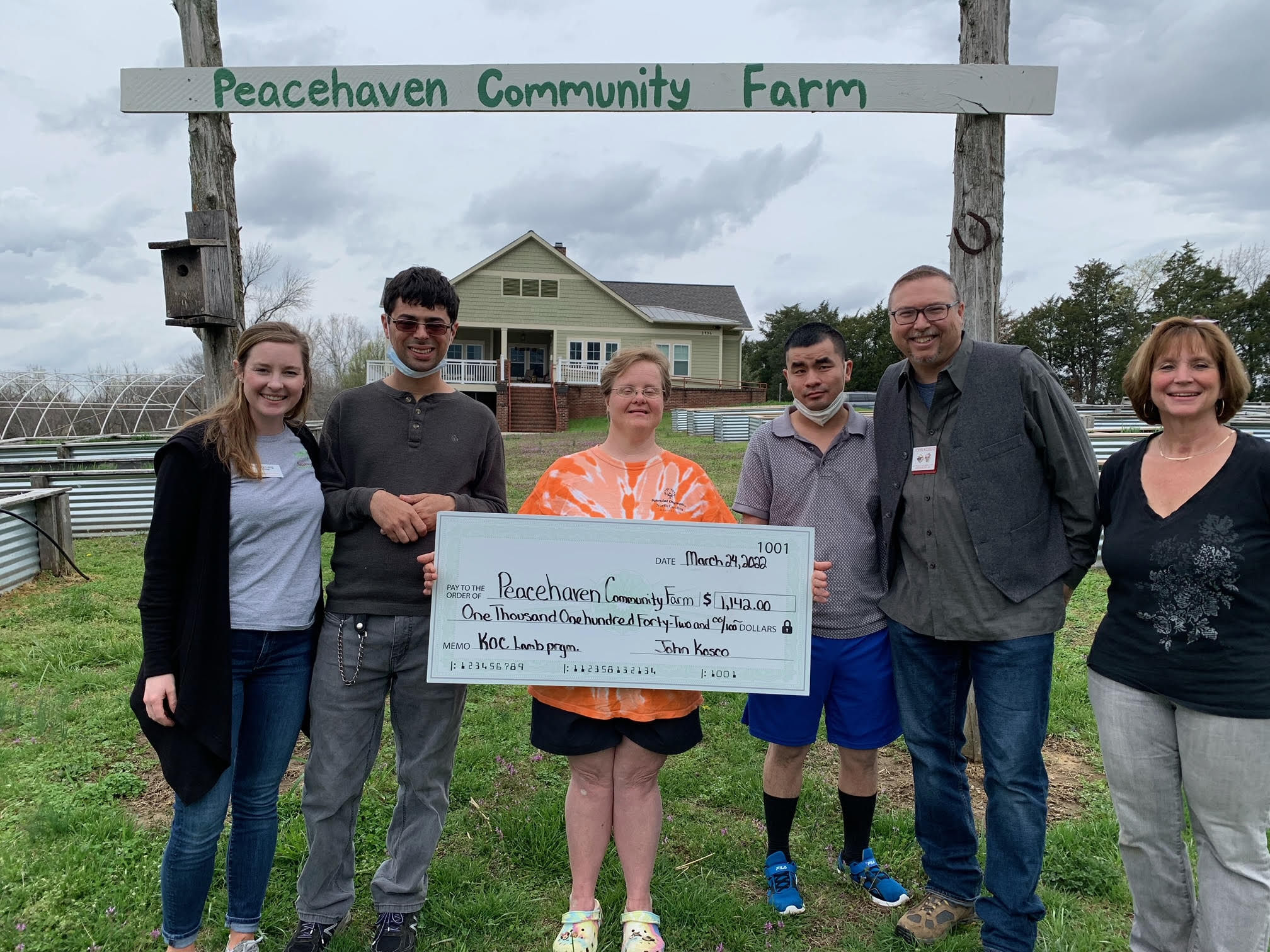 Peace Haven Farms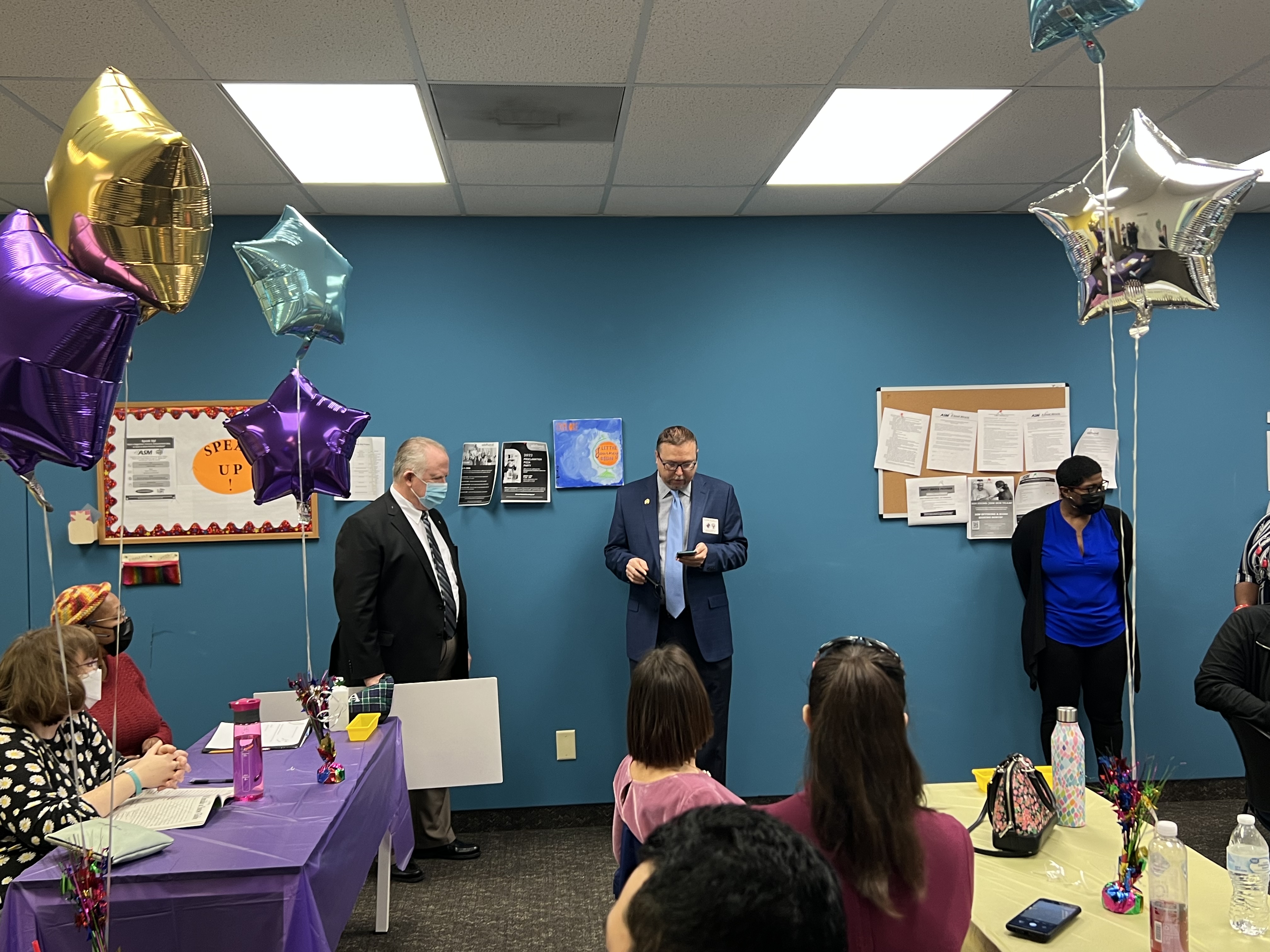 Small Miracle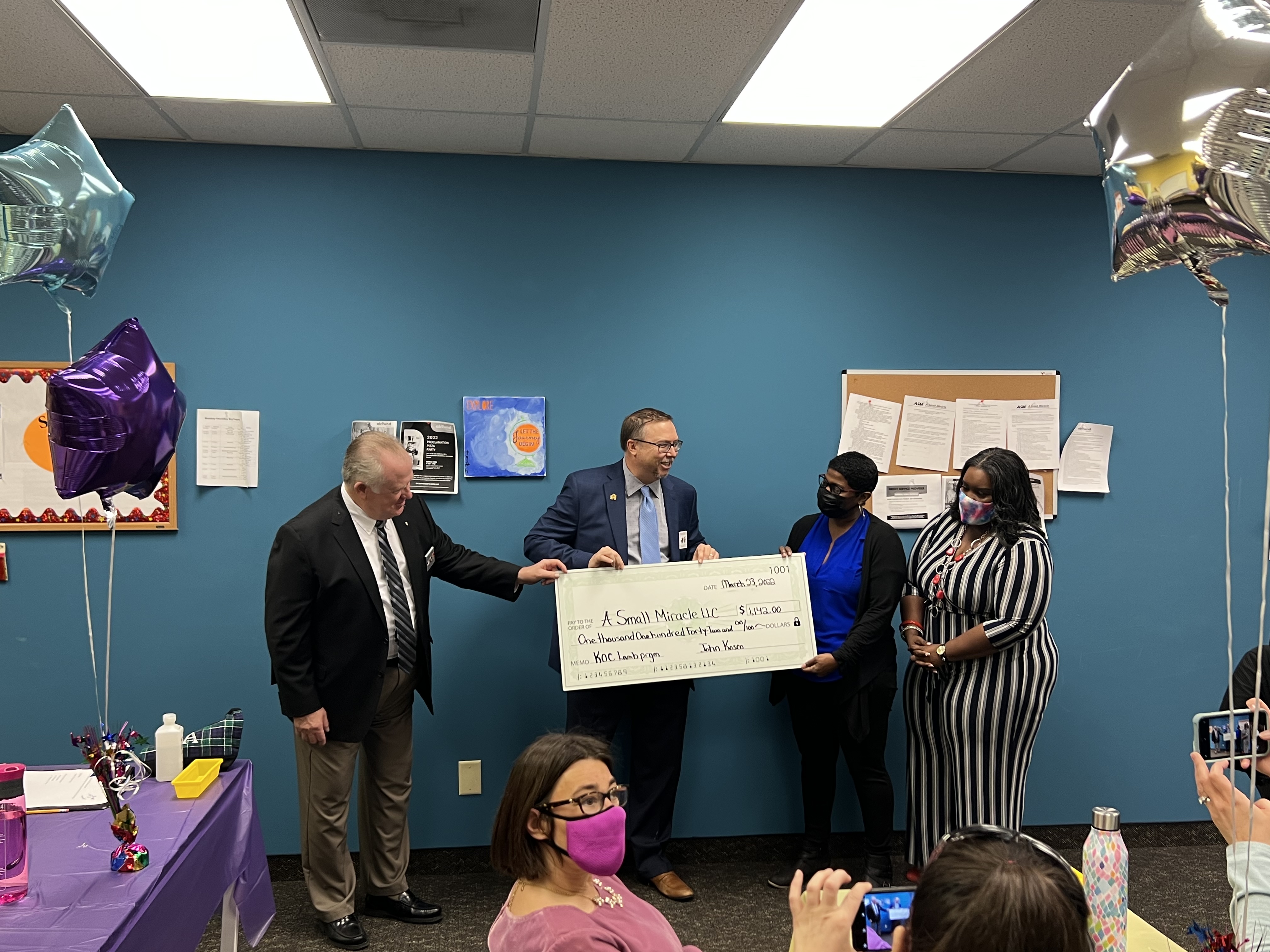 Small Miracle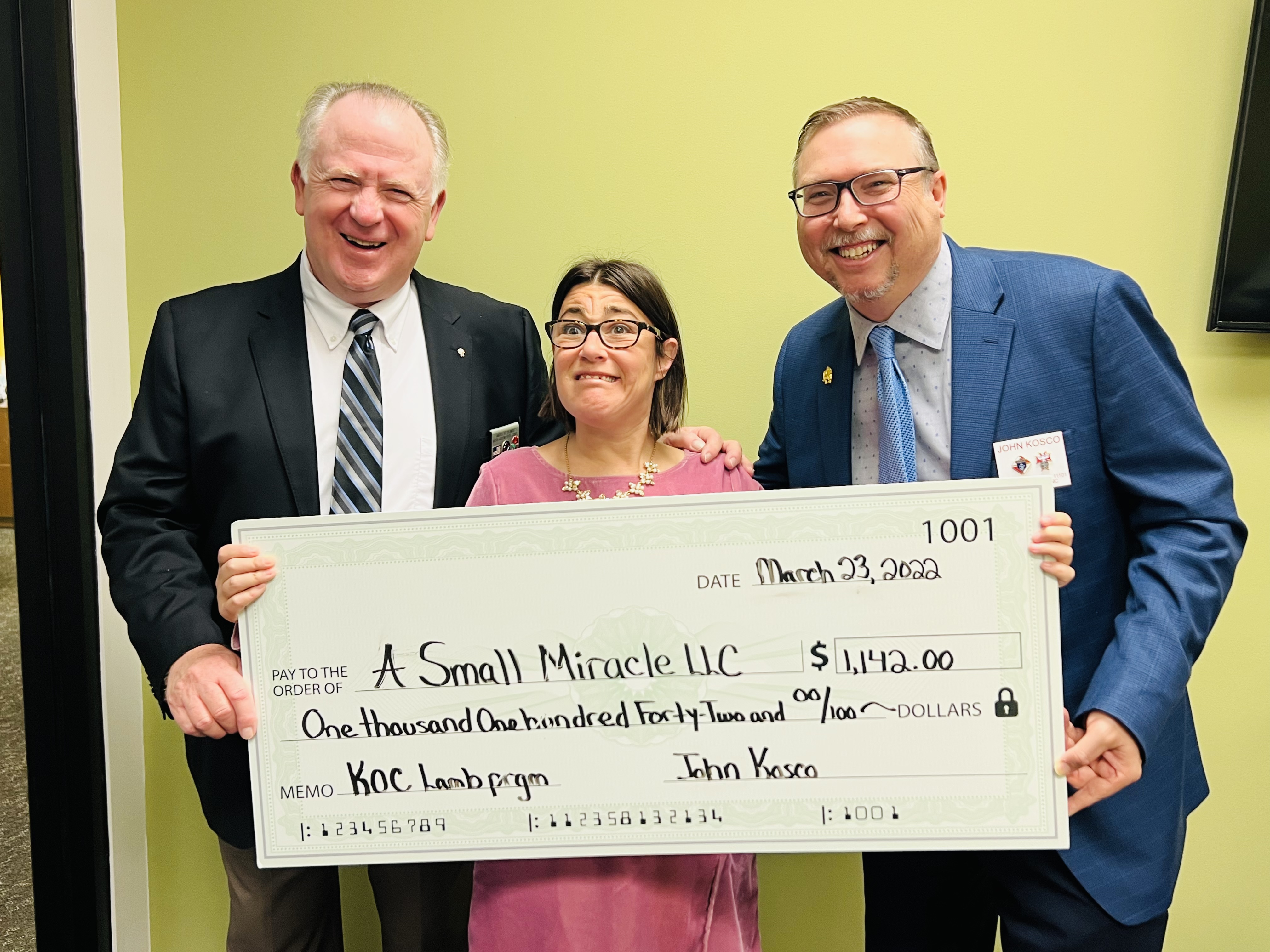 Small Miracle
LAMB 2021 Distribution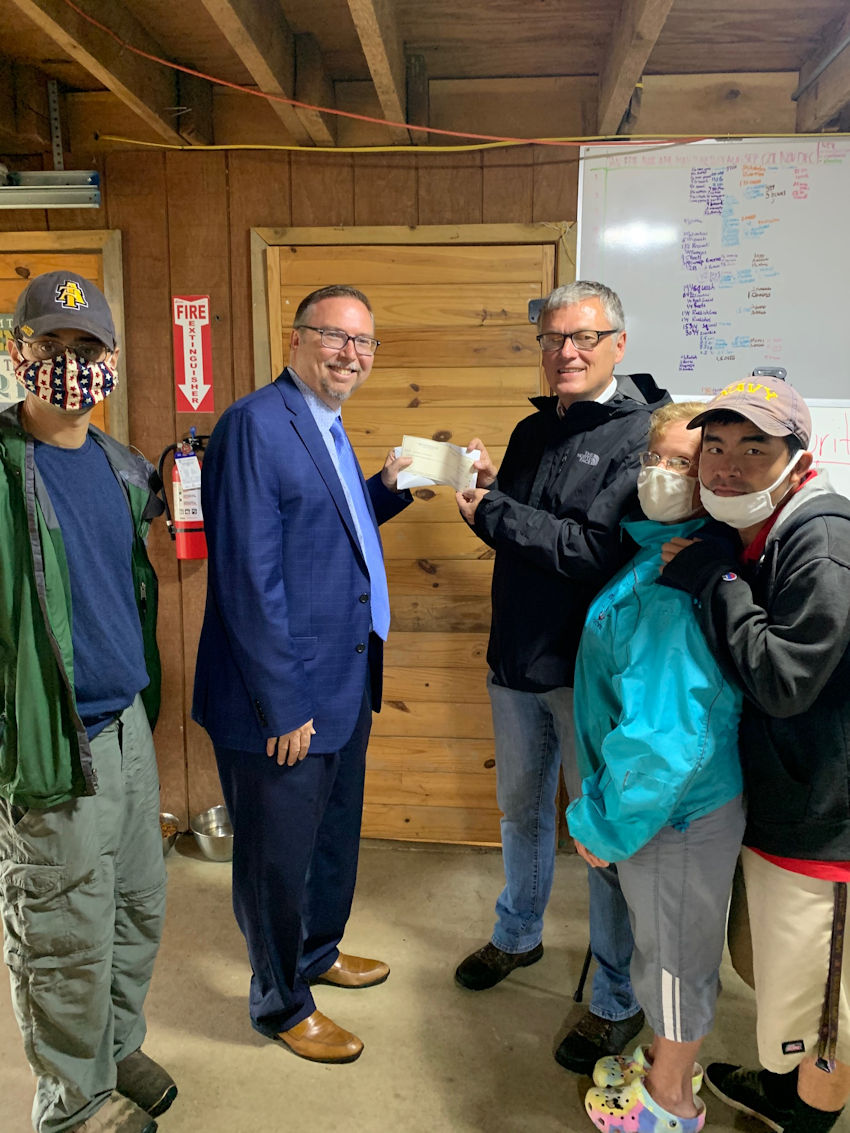 Peace Haven Farms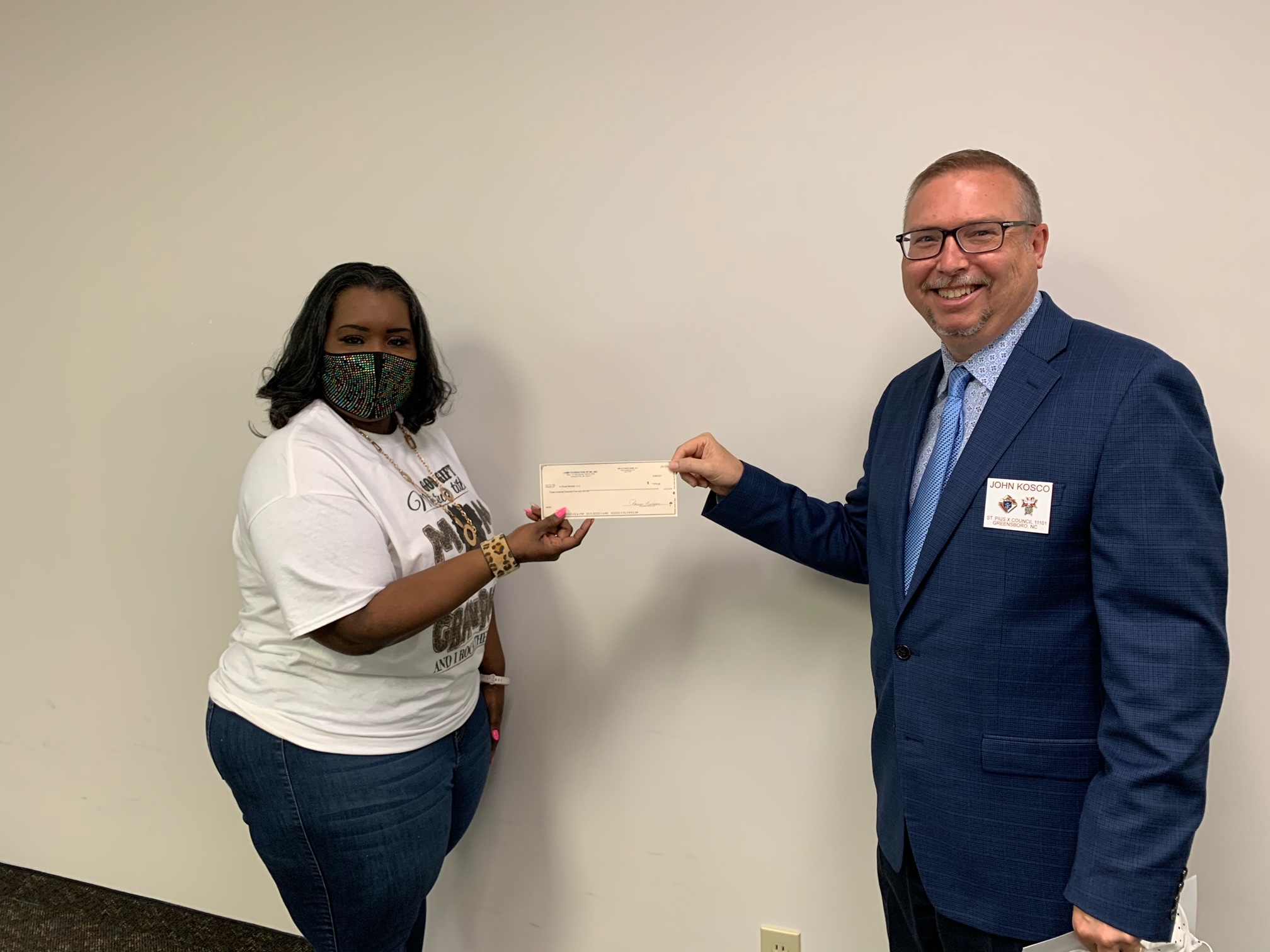 Small Miracle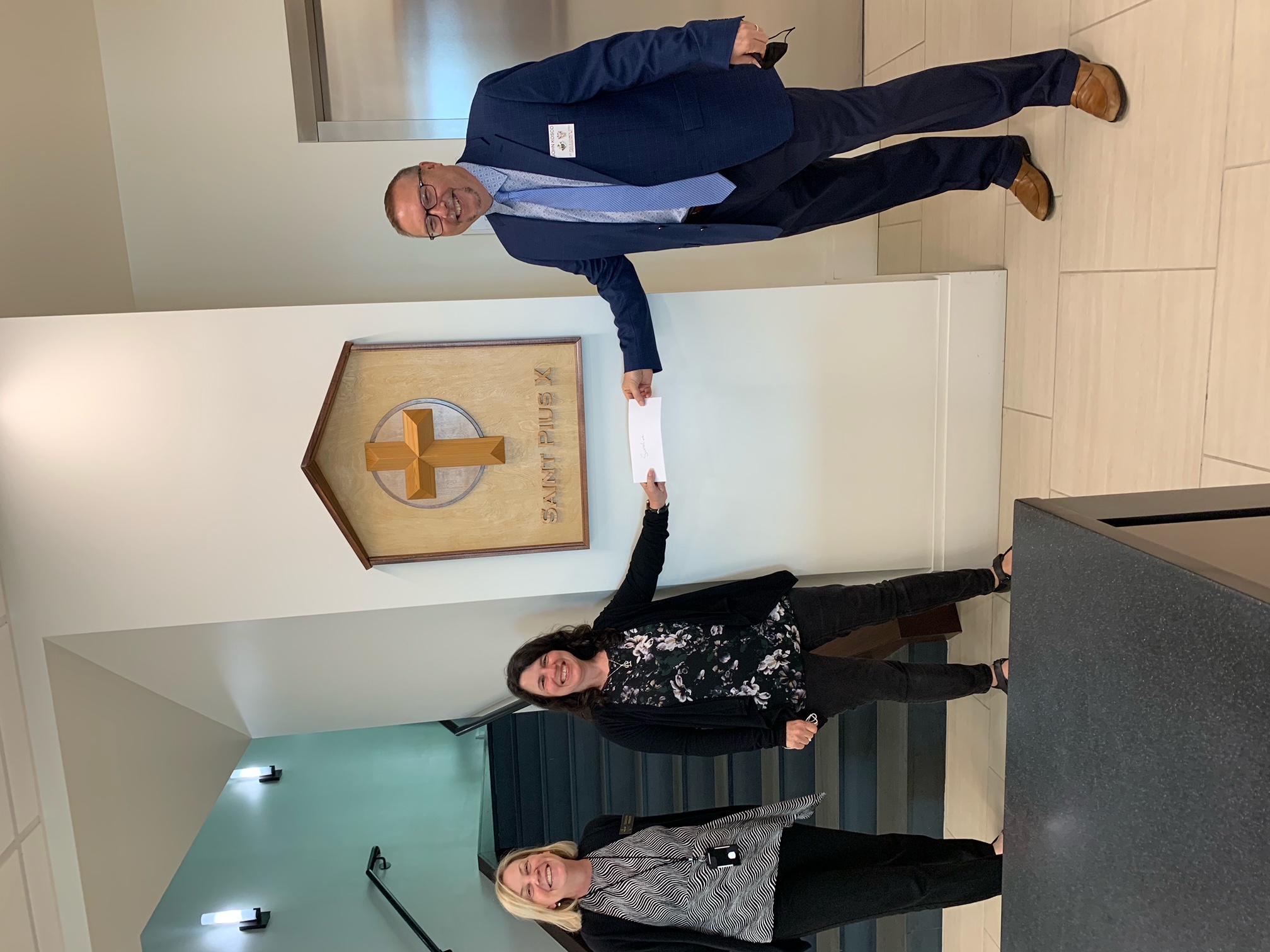 SunShine Club
LAMB 2019 Distribution

Max and Friends - $1,500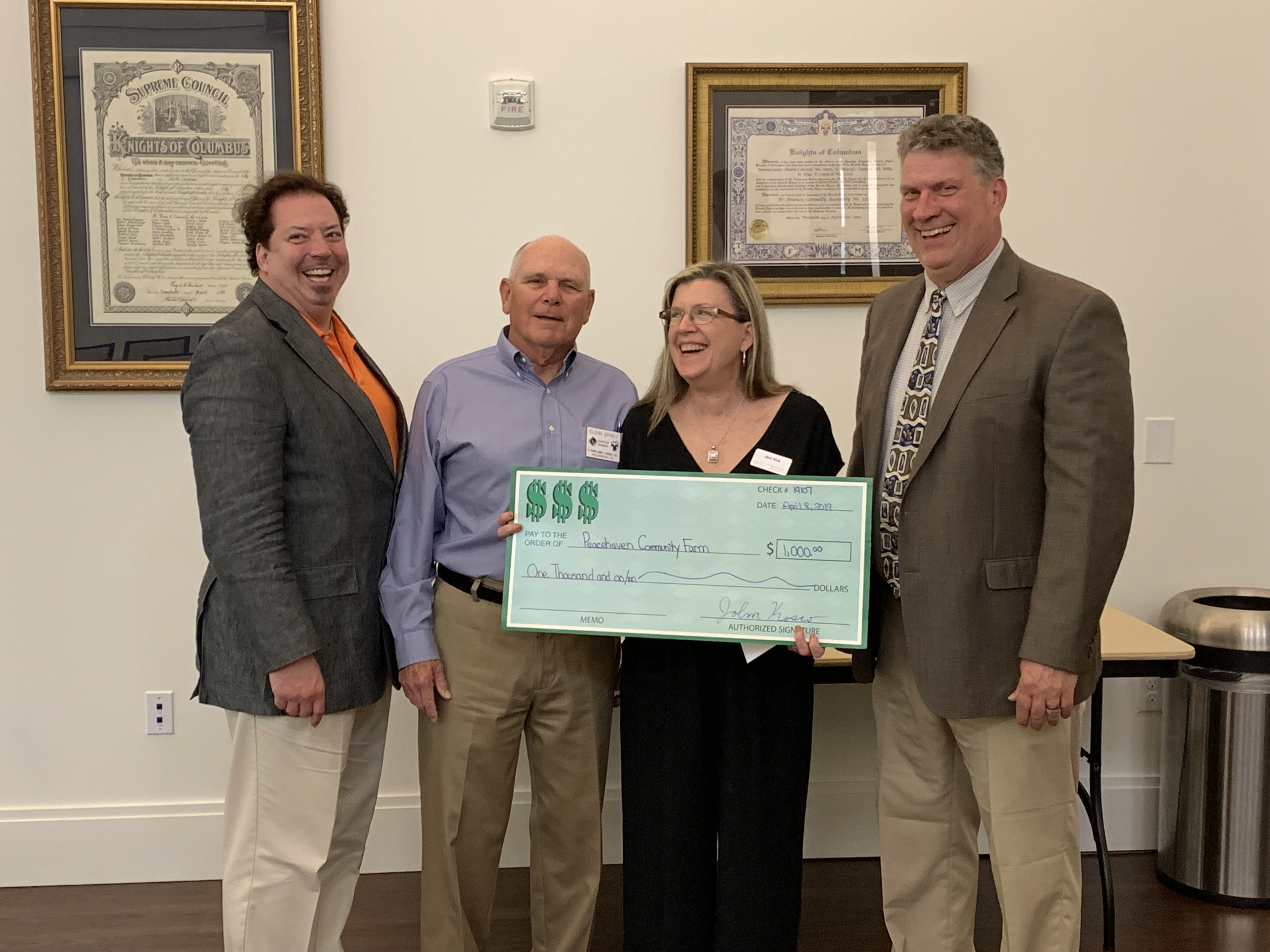 Peacehaven Farms - $1,000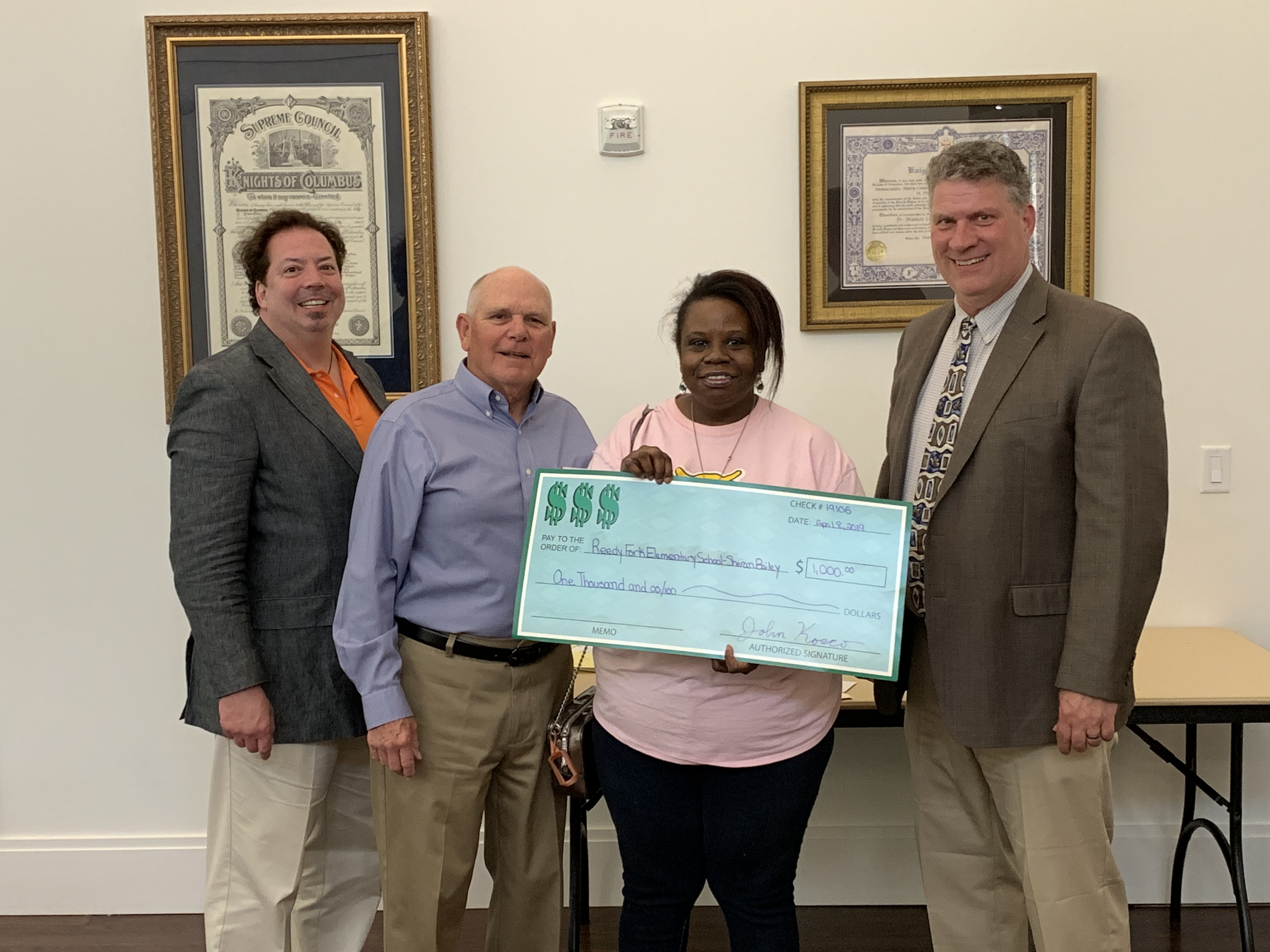 Reedy Fork Elementary School Life Skills - $1,000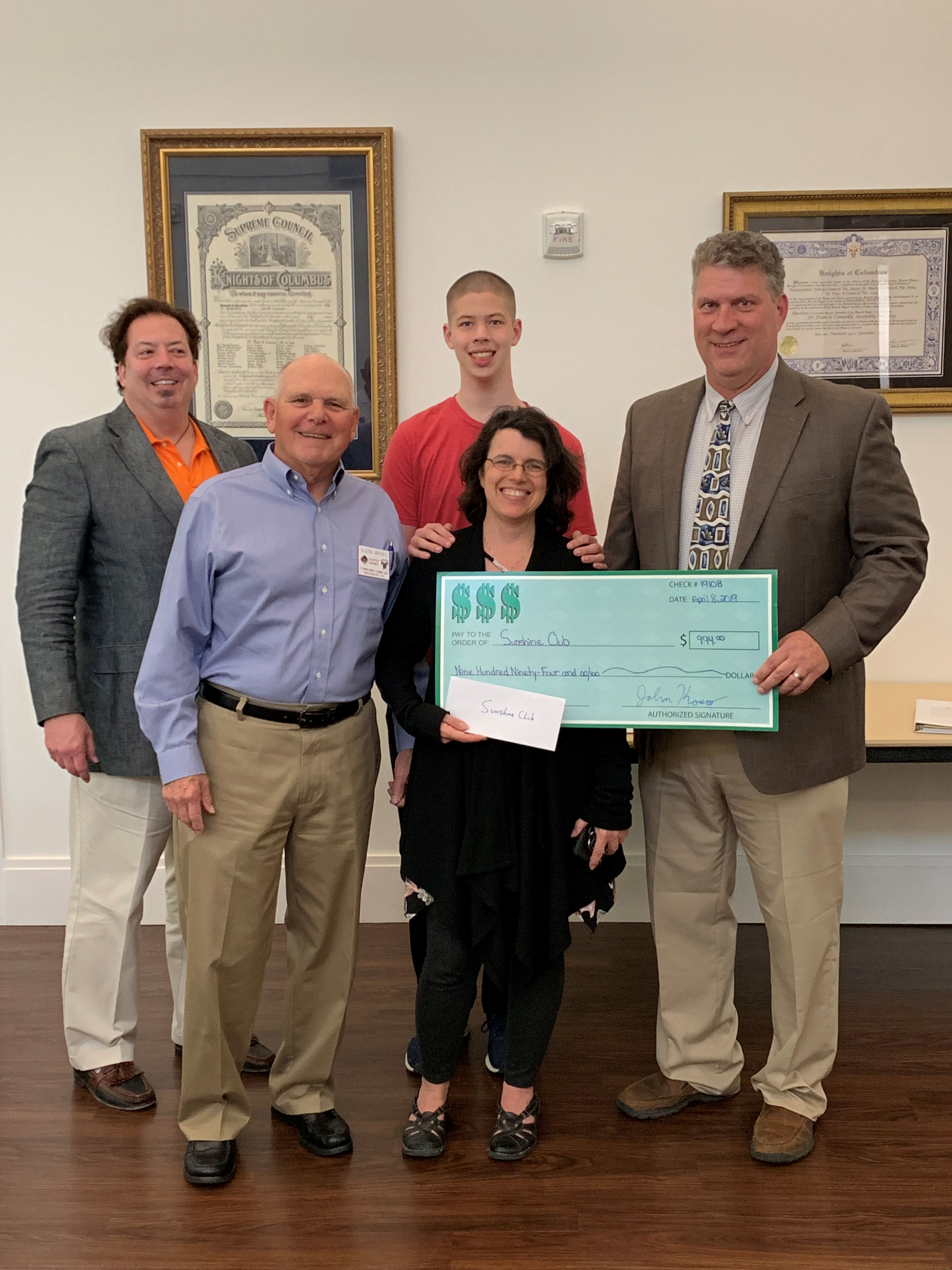 Sunshine Club - $994
LAMB 2018 Distribution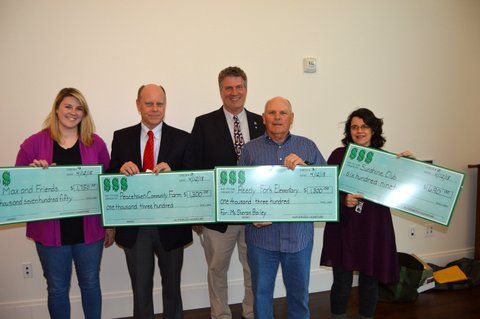 LAMB 2018

Seen in the photo from l.to r.: Jessica Knowles (Max and Friends), Carter Davenport (Peacehaven Farm), Grand Knight Jim Duffy, Glen Spivey standing in for (Reedy Fork Life Skills) and Krisan Walker(Sunshine Club).
L.A.M.B Collection Schedule:
July 15 - Harris Teeter Pisgah Church & Elm Street All Day August 12 - Harris Teeter Horse Pen Creek Rd @Battleground Ave. All Day

2017 Collections at Harris Teeter - North Elm Village


2016 Receipient of L. A. M. B. compaign are as follows:
Reedy Fork Elementary Life Skills $1,000
Horsepower Therapeutic $1,000
Peaceheaven Farms $1,500
Sunshine Club $526
Mendenhall Middle School Life Skils $1,000
Max and Friends $2,000


Certificate of Appriciation From LAMB Foundation Presented to Harris Teeter Manager Ben Curry by Grand Knight John Joyce

Least Amoung My Brethern [L.A.M.B.]

On Wed. Nov 18th, St. Pius X Knights of Columbus presented it's L.A.M.B. Certificate of Appreciation Award to Ben Curry, the manager of Harris Teeter located on Pisgah Church Road at Elm St. Our Knights Council has, over the fourteen years of Ben's management at that location, solicited repeatedly each year Harris Teeter patrons on behalf of the LAMB Foundation, whose noble cause is to assist persons with intellectual disabilities. Over these years, Ben has not only accommodated our efforts but made us feel welcome. This well deserved recognition of his support is long overdue.

L.A.M.B. COLLECTION HARRIS TEETER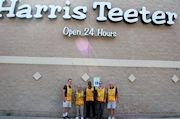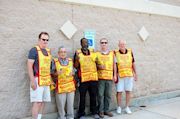 History of the LAMB Foundation of NC, Inc.
The LAMB Foundation of NC, Inc. was officially incorporated in 1999 to accommodate the growth of a statewide program, Operation LAMB, conducted by the North Carolina Knights of Columbus State Council. LAMB is an acronym derived from the Biblical phrase from Matthew: "to serve the Least Among My Brethren".
Operation LAMB began in 1960 by Past State Deputy William Scott of the Knights of Columbus. Bill and his wife, Maureen, had two children with intellectual disabilities. The Scotts saw firsthand the extra funds desperately needed by the facilities that care for, educate and help these citizens.
In 1974, Bill with the assistance of other state officers at the time presented a program to all of the local Knights of Columbus councils in North Carolina. The program outlined was simple: If each council collected funds on an entirely volunteer basis on behalf of citizens with intellectual disabilities, all of the money collected would go directly to the institutions caring for them. The local councils across the state voted unanimously and the program of handing out Tootsie Rolls to raise money was born.
Since that time, each council in the state (there are now 120 councils with more than 14,000 members) sets aside a period of time each year to perform street-side donation collections. Tootsie Rolls are offered to all passers-by. The only associated costs pay for Tootsie Rolls and the yellow vests worn by the volunteers. Each local council retains 85% of the total collections, minus the above costs, for donation to local organizations in their immediate area. The remaining 15% is controlled by the Foundation's Board of Directors and given to organizations that serve people with intellectual disabilities from all over the state, or organizations that may not have a local Knights of Columbus council and have a special need for a donation.
Over the past several years, the LAMB Foundation of NC, Inc. has achieved Gold Sponsor status with the Special Olympics North Carolina, an accomplishment of which we, the Board of Directors and the members of the Foundation, are very proud.
Since the LAMB Foundation of NC's inception, we've raised more than $20 million. Our donations in the state of North Carolina annually have totaled more than $900,000 for the past several years. This money is collected primarily by volunteers who are Knights of Columbus members, their families, friends and, in some cases, teachers and students from LAMB Foundation-sponsored special-education classes.
The Foundation is totally volunteer, with 93% of all of the funds raised going directly to assisting those with intellectual disabilities.
Organizations and charities supported by St. Pius X Knights of Columbus through L.A.M.B.
Over the last 9 years. St. Pius X Knights of Columbus Council 11101 has distributed over $52,000.00 to the agencies and schools listed below on behalf of the L.A.M.B. Foundation:
Sanctuary House
Lindley Habilitation Services
GTCC Compensatory Education
Mendenhall Middle School Life Skills
Northeast Guilford High School Life Skills
Family Support Network of Central Carolina
Horsepower Theraputic Learning Center
Grimsley Senior High School Life Skills
Mc Giver Education Center
Page High School Life Skills
Gateway Education Center
Sunshine Club YWCA
The ARC of Greensboro
Reedy Fork Elementary Life Skills
Peacehaven Farms